Finca Portier is an ancient agricultural estate nestled in the Serrania de Ronda 2,500 feet above sea level.
The single parcel property spreads across rolling hills with a rich and stony soil, countless holm oak trees and rock mounds left by early humans.
Resting on the slope of a mountain cirque, Finca Portier is surrounded by majestic evergreen oaks sheltering a typical Andalusian farmhouse.
Much of the land was abandoned for many years. Then 800 Hojiblanca olive trees were planted in the 1960s followed by 900 Picual olive trees in the early 2000s. But developing Finca Portier wasn't a concern, until now.
Since 2018, Finca Portier's agricultural products have been certified organic according to European standards.
"The secret to happiness lies in looking at all the wonders of the world and never forgetting the two drops of oil in the spoon."
—
Paulo Coelho, The Alchemist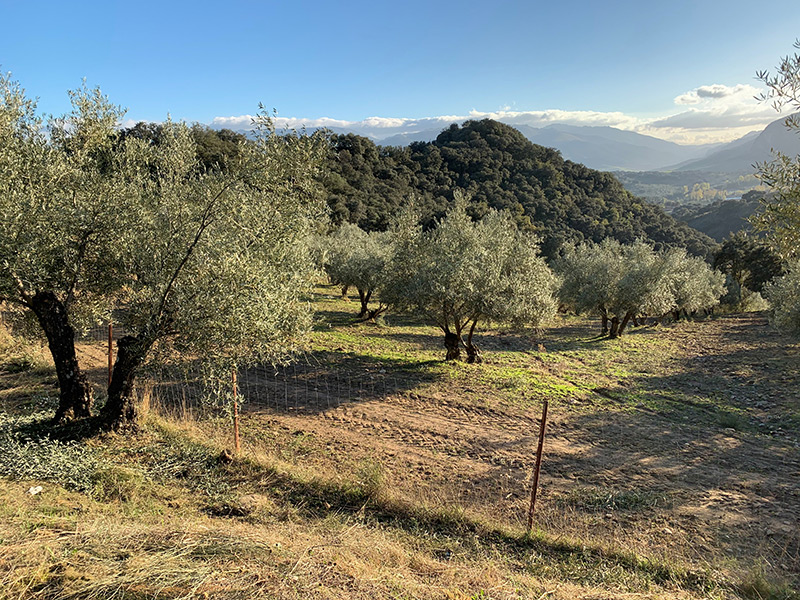 Finca Portier is a well-known name in Ronda. It's famous for its locale, the surrounding cirque and the eroding stone monuments of the ancient peoples who worked here. The estate faces Ronda and is the dominant feature of the Rio Guadiaro Valley.
The picturesque town of Ronda was settled by Celts, Romans, Visigoths, and Muslims. It became part of the royal domain of Castile and Aragon after being captured by Ferdinand II in 1485.
Bordered by a dizzying ravine, Ronda is the showcase of Andalusia with charming, white walk-streets decked with flowers and Spain's most elegant 18th Century arenas.
Finca Portier belonged to an old Andalusian family before being sold in the early 1970s.

After professional lives in industry and services, we wanted to invest in something for future generations. In our search we fell in love with the unique magic of Finca Portier. So we set our hearts on turning it into a home of excellence in organic farming.
In 2015 we launched an extensive rehabilitation project, upgrading the fields and renovating the farmhouse with the help of local experts.
Finca Portier has been reborn as a producer of high-quality, organic oils. We revitalized our 1,700 olive trees and planted 850 almond trees and 750 walnut trees.
We also planted a vineyard in an area with perfect conditions. We planted classic grape varieties, guided by a professional oenologist from an acclaimed organic Bodega in Ronda.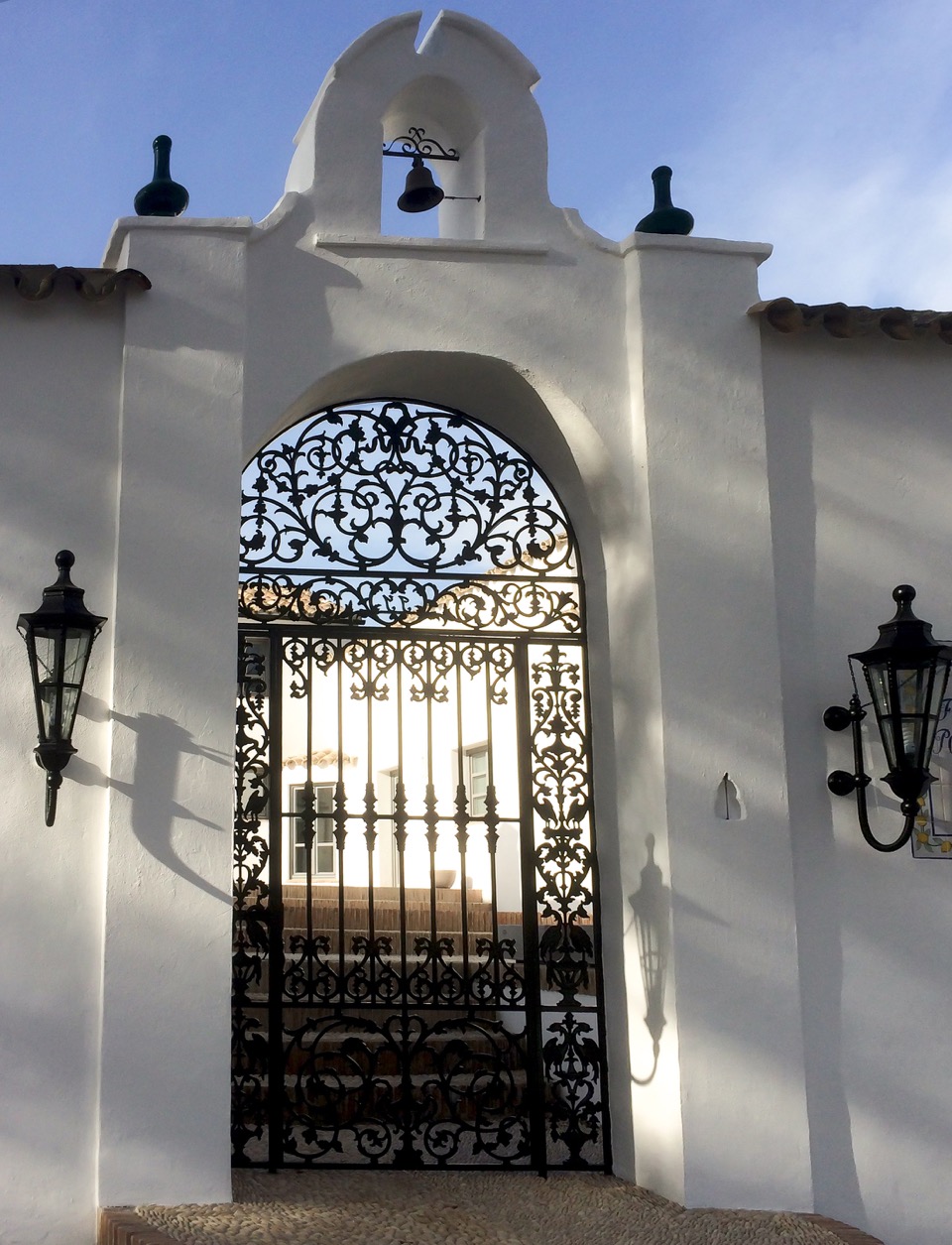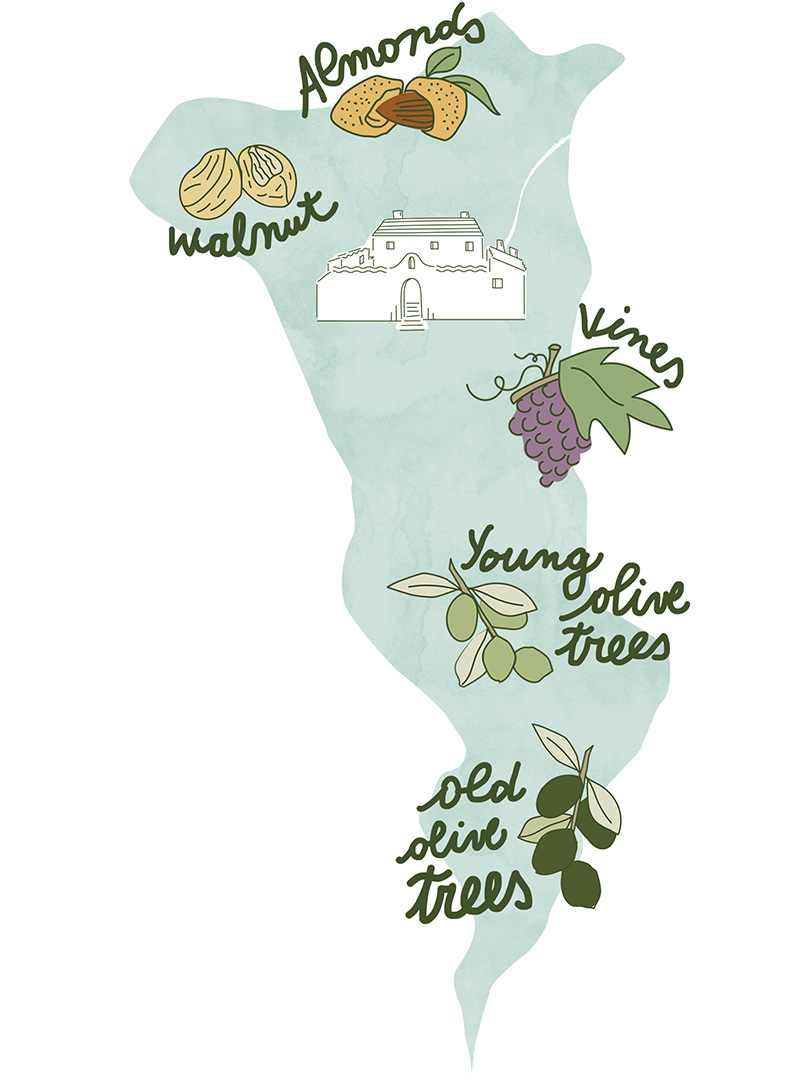 Finca Portier has about 90 acres suitable for farming. We have a 12-acre vineyard, 27 acres of olive trees and the rest is covered with almond and walnut trees.
From the start, our mission has been to reclaim the estate's agricultural legacy. Its renaissance is built on the modern principles of respect for nature, organic farming, natural fertilizing and self-sufficient watering.
Since 5 October 2017, Finca Portier's agricultural products have been certified organic according to European standards:  regulations CE 834/2007 y CE 889/2008. Its certificate of conformity is N° 23135 (CAAE). And Finca Portier is now a registered brand in Europe.
Everything is done by hand including the olive picking, tree trimming and brush clearing.
The olives are "first cold-pressed" in a certified organic mill.
Registered lab analysis of the oils from Finca Portier show them to be Extra Virgin.
Right now the sheep that live on the estate are maintaining the woods and the field of old olive trees.


2019 was the first year for our almonds production, a modest quantity 600kg, however more than 2.000kg with hulls. As we are not ready to produce almonds oil, we became member of a cooperative which has an organic line.
In 2019, our first very modest production of nuts (85kg). Since, our production is increasing exponentially.
In 2020, we had our first production of  grapes. However, 2021 has been a difficult year and we hope our production of grapes will increase in 2022. It should be noted that we do not intend to market our wine.
Our productions are limited. Our olive oils are made exclusively from olives harvested at Finca Portier as for almonds and walnuts we may market.
Today, we will only market our olive oils under our brand Finca Portier.